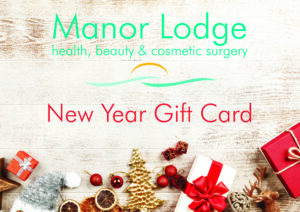 New Year Offer – Gift Card 
Spend £50 or more per appointment on treatments in January and receive a New Year Gift Card from us.

Spend £50 to receive £10 off*
Spend £75 to receive £20 off*
Spend £100 to receive £25 off*
Offers on Guinot Products
FABULOUS GUINOT SKIN CARE AT SUPERB PRICES, PERFECT FOR REVITALISING YOUR COMPLEXION DURING THE PARTY SEASON.
Call now to reserve your products, as only a few left at these prices!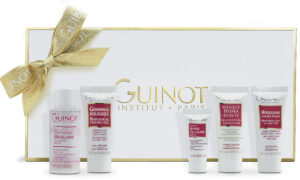 Hydrating Collection £29 (value £59.62)
Micellaire Cleansing Water, Gommage Biologique, Serum Hydra Cellaire, Masque Hydra Beaute, Creme Hydrazone.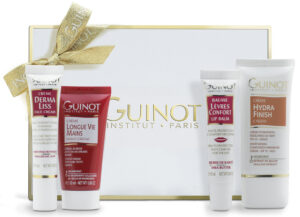 Skin Care Saviours £48 (value £95.75)
Creme Dermaliss, Longue Vie Mains, Baume Levres Confort, Creme Hydra Finish.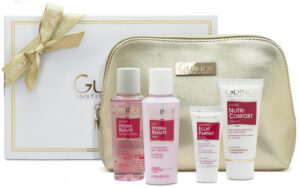 Complete Hydration £49 (value £78.40)
Lotion & Lait Hydra Fraicheur, Gommage Biologique, Creme Hydra Beaute.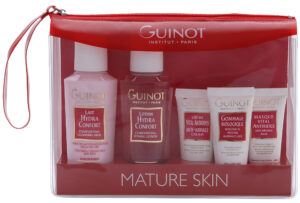 Mature Skincare Kit £42 (value £57.54)
Lotion & Lait Hydra Confort, Creme Vital Antirides, Gommage Biologique, Masque Vital Antirides.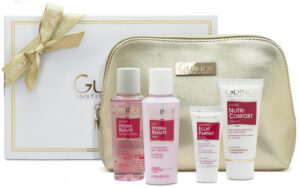 Complete Nourish £49 (value £75.25)
Lotion & Lait Hydra Beaute, Eclat Parfait, Creme Nutri Confort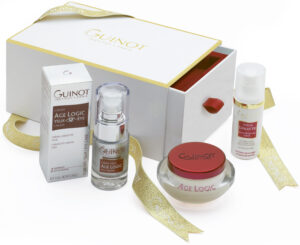 Timeless Luxury £156 (value £337.25)
Creme Age Logic Yeaux, Creme Yeaux Age Logic, Age Logic Creme, Serum Longue Vie