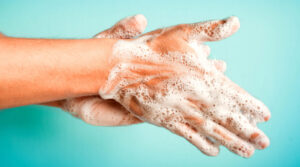 In case you were wondering if it's safe to come into Salon
during these uncertain times, we wanted to get in touch to reassure you of the usual and extra measures we are taking right now.
We are monitoring the situation closely and day by day – at the moment, we are hoping to re-open on the 6th July and look forward to seeing you for your next appointment.
When you're here, you should know that:
No towels to enable disinfecting of all surfaces.
Regular disinfecting of all contact surfaces.
All tools and machines sterilised and disinfected.
There will be hand sanitising gel in dispensers outside both clinic doors for clients and therapists to use.
A one-way system, clients in the back door and out the front to avoid close contact.
Clients to pay wherever possible by card and the card machine to be disinfected after each use.
No magazines.
Clients to wait in their cars until appointment time and enter through the back door.
Therapists will wear plastic full-face visors, aprons and gloves as necessary together with hand washing as prescribed by the WHO.
All clients to have their temperature taken using a non-contact thermal thermometer on entering the clinic.
All clients to be given a face mask.
All clients will be asked, "Has the client suffered from the corona illness or lived with someone who has?"
Disposable hair nets for clients where appropriate.
Toilet and washbasin to be disinfected following each use.
If you have a cold, a sniffle, a cough, fever or are feeling unwell, firstly, we are sorry to hear it! And secondly, we would ask that you kindly reschedule your appointment here so that we can see you when you're back feeling fighting fit.
If and when the time comes that we need to take extra measures, we will do so in the most responsible way as advised by the right authorities.
In the meantime, we're here for you and your beauty and nail needs. Let's not let the important things slide
Mary & Diana