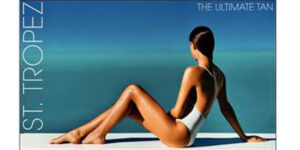 Indulge yourself with the richest looking all over instant tan.
How long will my tan last?
Everyone's skin naturally exfoliates at a different rate, but your tan will last anything between 7 – 10 days, with good preparation and maintenance this could be longer.
To ensure your tan looks great for as long as possible use ST.TROPEZ Tan Enhancing Body Exfoliator to remove all your dead skin cells to provide an even surface to tan.
Following application keep the skin hydrated with daily application of St.Tropez Tan Enhancing Moisturiser. For perfect fade exfoliate every 2-3 days
Why not try our Self Tan Booster which is proven to extend the life of your tan for up to 3 days
Colour
With the spray tan you can choose from the subtle Golden Glow to the more dramatic Dark shade but we will guarantee that you are NEVER Orange.
| | |
| --- | --- |
| Spray Tanning |  £ 35.70 |
| Course of 5 Spray Tans – plus 1 free |  £ 178.50 |
The DMK Alkaline Wash system is a remarkable treatment designed to reduce fine, downy hair. This type of hair is very difficult to remove, the hair growth is usually dense and would take a long time to treat with electrolysis and is also not suitable to be treated with IPL or Laser. The advantage of Alkaline Wash is that you can remove large areas of hair in one treatment with no discomfort as with other hair-removal systems. It also works well when combined with electrolysis, which is suitable for stronger hairs.
After the first treatment, the hair will grow back at its normal rate, but as treatments progress the regrowth rate will become slower, usually resulting in a permanent loss over a period of time.
The treatment takes approximately half an hour and a patch test is carried out on the area to be treated, which ensures that your skin is suitable for the Alkaline Wash treatment. The treatment is completely pain-free however in some cases the area can appear red and warm which is normal and will subside in a short period of time.
All areas of the face and body may be treated as long as the hair is fine and downy. The treatments will be approximately 2 weeks apart to start with and then go onto a month apart and then longer periods of time as the hair starts to reduce in growth.
A full consultation and patch test will be carried out at least 24 hours before treatment. You must inform your therapist if you become pregnant or if you take any medication or vitamins in between treatments.
Seba E balancing oil must be purchased with your first treatment.
| | |
| --- | --- |
| Alkaline Wash Hair Removal System Chin OR Upper Lip | £39.50 |
| Alkaline Wash Hair Removal System Chin AND Upper Lip | £59.50 |
| Alkaline Wash Hair Removal System Neck | £66.00 |
| Alkaline Wash Hair Removal System Half Face | £66.00 |
| Alkaline Wash Hair Removal System Full Face | £98.00 |
Mirific Body Softening
This complete body exfoliation with a sugar-kiwi scrub is followed by a relaxing massage with energising essential oils, designed to thoroughly soften and relax the whole body.
| | |
| --- | --- |
| Mirific Body Softening |  £ 79.00 |
Mirific Body Polish
Achieve firm and silky-smooth skin with this complete body exfoliation helping to eliminate dry, flaky skin, refining the skin's texture. The exfoliation is followed by a body moisturiser leaving the skin soothed and refreshed.
| | |
| --- | --- |
| Mirific Body Polish |  £ 49.00 |

Hydradermie Back Treatment
Progressive treatments to either combat excessive oiliness, acne, pimples, blocked pores or dry flaky skin conditions.